As an Amazon Associate I earn from qualifying purchases.
Cucumber agua fresca is the best hot-weather drink that also uses up too many cucumbers if you're being overrun in the garden. Cucumbers, lime juice, a little salt and some sugar bring at all together in minutes.
Agua fresca is a Mexican term for freshly made juices designed to a) quench your thirst on a hot day, and b) get you some easy-to-handle nutrition while you're at it.
Tons of varieties exist, and I have a really good recipe for prickly pear agua fresca on this site. But if you Google around, you'll find recipes for agua fresca with tamarind, cantaloupe, strawberries, hibiscus, you name it.
Cucumbers are cooling, perfect for a hot day, and, well, they grow really fast. So if you are growing cucumbers you can easily find yourself with too many cucumbers. Cucumber agua fresca is a great answer to that.
I don't peel the cucumbers for this recipe because I grow a Japanese variety of cucumber with skins that aren't bitter. That said, many varieties of cucumber get bitter skins, especially as the cukes mature.
If this is the case, peel them. You'll get a lighter cucumber agua fresca in that case, but it's not a big deal.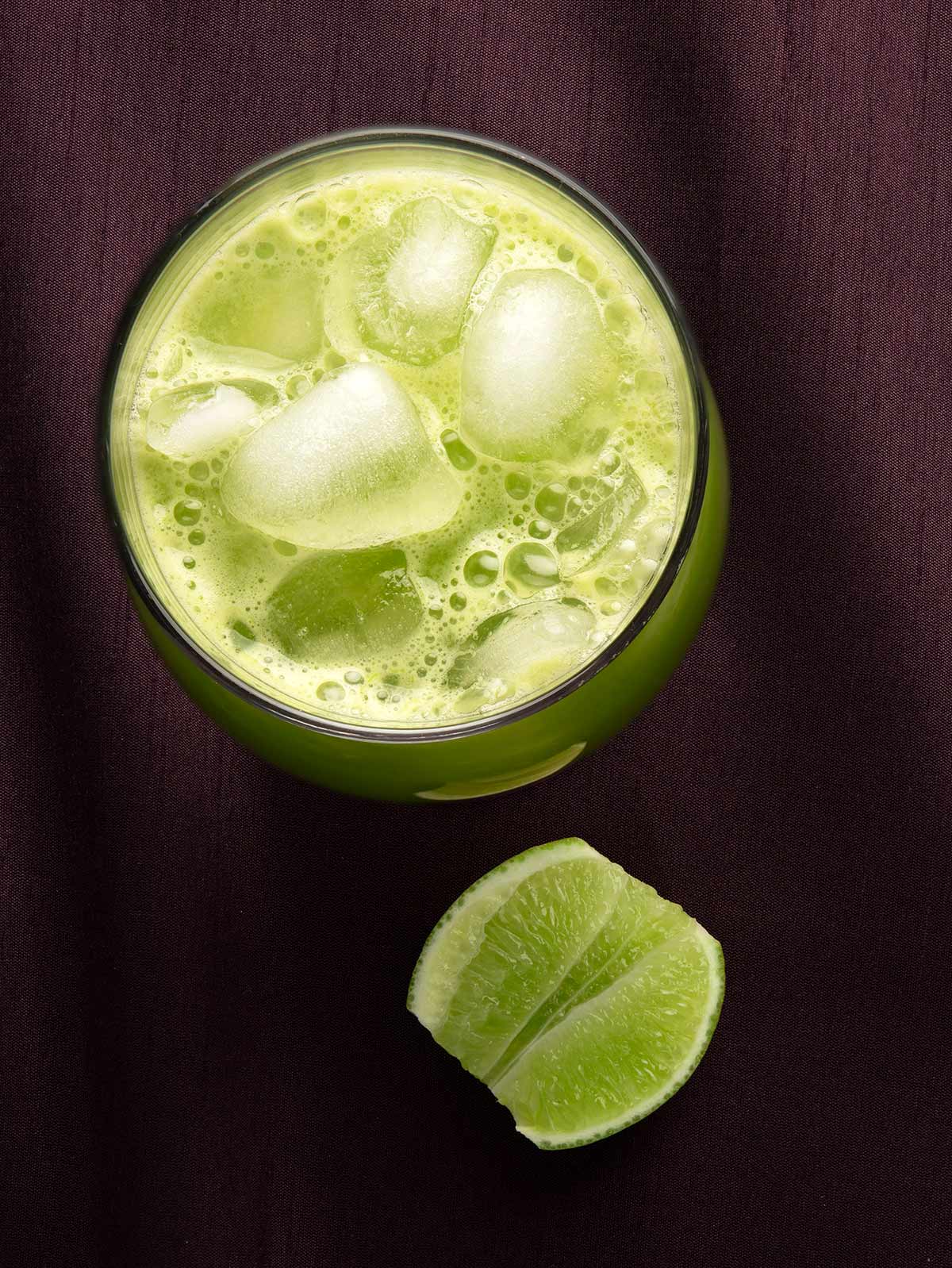 Now, you have two choices when making this drink: Strain it or not.
I strain my cucumber agua fresca because that removes bits of seeds and pulp, making the drink easier to pour. All you do it blend it as normal, then push it through a fine-meshed strainer into a bowl. It's a short extra step that makes a better drink.
How much salt, sugar and lime juice you add is up to you.
What's also up to you is whether you decide to spike your cucumber agua fresca. I don't always, but it's really good with a silver tequila, mezcal, bacanora or sotol.
Once made, this will keep a day or two in the fridge, but it's really best the day it's made.
If you liked this recipe, please leave a ⭐️⭐️⭐️⭐️⭐️ rating and a comment below; I'd love to hear how everything went. If you're on Instagram, share a picture and tag me at huntgathercook.
1 Blender

1 fine meshed strainer
Put the cucumbers, salt, sugar and lime juice in the blender. Cover with 6 cups of water.

Blend until totally smooth. Set a fine-meshed strainer over a bowl and push the liquid through it. Taste the liquid and add more salt, sugar or lime juice to taste. Serve over ice.
You can add more lime, salt or sugar, but this will get you started. Remember to taste the cucumber skin and peel it if it's bitter. 
Variations
You can add an herb like mint, cilantro, lemon verbena, hoja santa, or some other sweet herb. Pitiona is a great option. 
Grated ginger and lemongrass give this a Southeast Asian flair. 
Agave syrup is a good alternative sweetener. 
Grated zest of the lime is a really nice option. 
So is tequila…
Calories: 129kcal | Carbohydrates: 33g | Protein: 1g | Fat: 0.4g | Saturated Fat: 0.03g | Polyunsaturated Fat: 0.03g | Monounsaturated Fat: 0.01g | Sodium: 4mg | Potassium: 256mg | Fiber: 2g | Sugar: 28g | Vitamin A: 133IU | Vitamin C: 19mg | Calcium: 38mg | Iron: 1mg
Nutrition information is automatically calculated, so should only be used as an approximation.
Source link: https://honest-food.net/cucumber-agua-fresca/ by Hank Shaw at honest-food.net