Making lingonberry sauce is easy: It's just lingonberries and sugar – and time. Sugared lingonberries are a versatile Scandinavian condiment.
If you are not familiar with them, lingonberries are tiny cousins of the cranberry. Super tart, full of vitamins, and a little tough to eat off the bush.
They are a berry of the far north, rarely appearing in the Lower 48, although they can be found in secret places in Wisconsin, Minnesota and the northern parts of New England. Lingonberries are circumpolar, however, so they appear throughout northern Russia and Scandinavia.
I found my lingonberries while hunting ptarmigan in Alaska. My inspiration for this lingonberry sauce, however, is pure Scandinavian.
Calling this lingonberry sauce is something of a misnomer, because it's really just sugared lingonberries.
That's right: Sugar + lingonberries + time = lingonberry sauce.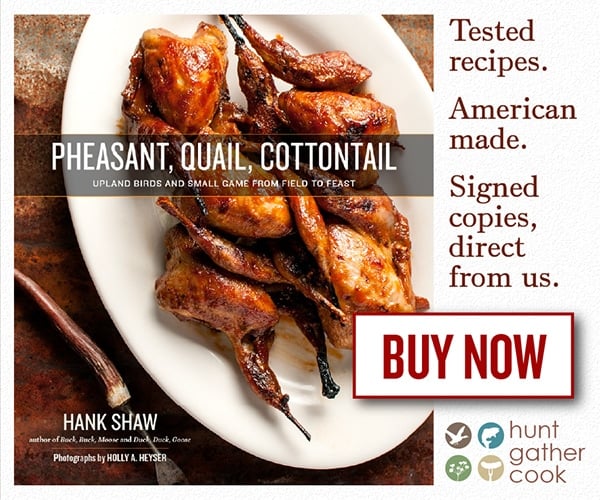 First thing to know is that lingonberries (and cranberries) are practically indestructible. They contain a natural preservative that means you can keep them in the fridge, submerged in just plain water, for more than a year and they'll be fine.
They are already high in acid, so sugar is the only lacking ingredient. What covering lingonberries in sugar does is soften them, tame the tartness and sweeten them. It's really the perfect condiment to so many things.
Now if you are going to make sugared lingonberries, you will need to start them several weeks before you eat them because the sugar needs time to penetrate the berries. They don't ever really go bad, at least in the fridge, and they are ripe around September in Alaska.
Quick Lingonberry Sauce
If you want to speed things up, add heat. And a little water.
Simply put the lingonberries in a pot, add enough water to cover the bottom of the pot by about 1/4 inch, get this simmering, then start stirring in sugar. How much is up to you.
You can get away with just a small amount, but taste as you go. I normally go something like 4 parts berries to 1 part sugar.
And yes, you can use honey. I prefer white sugar because it doesn't alter the color of the lingonberry sauce.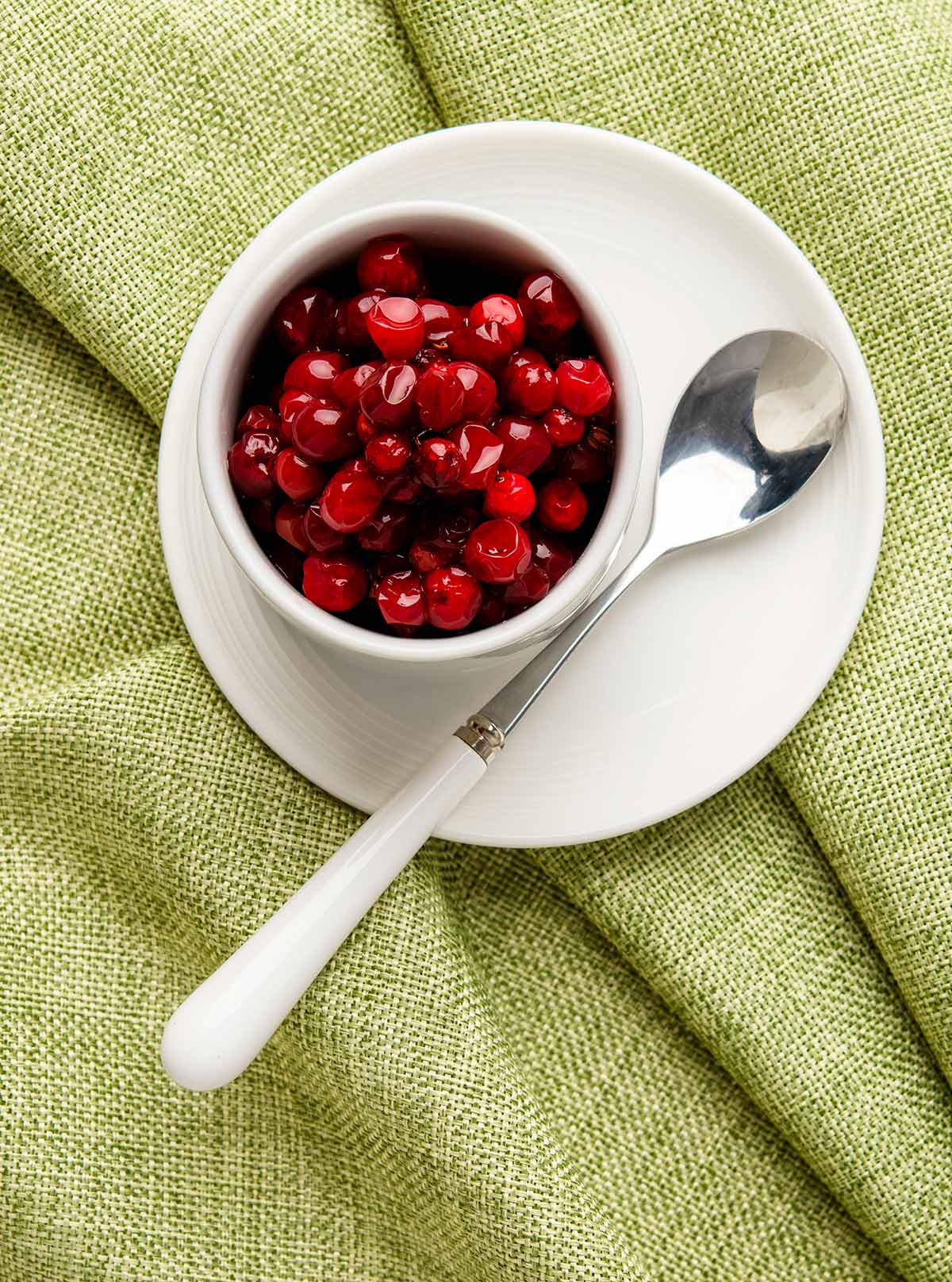 What to Serve with Sugared Lingonberries
Christmas is lingonberry time. Not only do they look festive, but lingonberries go alongside so many game dishes, which are equally at home in the holidays.
The obvious choice is Swedish meatballs, which are almost always served with lingonberries alongside.
My recipe for duck with beer sauce needs a tart berry, and a spoonful of sugared lingonberries works nicely. British mincemeat pies are much, much better with lingonberries, too.
But honestly? I love a dollop of lingonberry sauce next to simply cooked game.
If you liked this recipe, please leave a ⭐️⭐️⭐️⭐️⭐️ rating and a comment below; I'd love to hear how everything went. If you're on Instagram, share a picture and tag me at huntgathercook.
Mix the lingonberries, sugar and a little water — just enough to come up about 1/4 inch — in a pot and bring to a simmer. Cook gently, stirring often, for about 10 minutes. Cool and keep in a jar in the fridge. It lasts forever.
You can do the same thing with cranberries, too. 
Calories: 45kcal | Carbohydrates: 11g | Protein: 0.05g | Fat: 0.1g | Sodium: 0.1mg | Potassium: 0.2mg | Sugar: 10g | Vitamin A: 10IU | Vitamin C: 2mg | Calcium: 3mg | Iron: 0.1mg
Nutrition information is automatically calculated, so should only be used as an approximation.
Source link: https://honest-food.net/lingonberry-sauce-recipe/ by Hank Shaw at honest-food.net