Sonoran caldo de queso, is a classic cold weather cheese soup with a rich broth, roasted chiles, potatoes and chunks of cheese that slowly melt as you eat. It's quick and easy to make and great on a cold night.
Cheese soups exist wherever people eat cheese, but this caldo de queso is unusual in that the cheese, in a way, takes the place of meat in the soup. You cut it in chunks that only melt a little, so you can savor them.
Several different cheeses can be used, but queso fresco is the most common. Queso panela and sometimes Mexican-style queso Manchego is used, too.
Avoid any cheese that melts easily, like Oaxaca, mozzarella or asadero. If there are no Latin markets around you, look for a simple fresh farmer's cheese.
Making Caldo de Queso
Caldo de queso is easy to make, but there's a rhythm to it. You sauté onions in some butter or oil, add potatoes and broth and cook until the potatoes are done, then add this to chunks of cheese, roasted green chiles and peeled tomatoes.
Most caldo de queso recipes include milk in the broth; mine does. I use whole milk, but 2 percent milk is OK if it matters to you.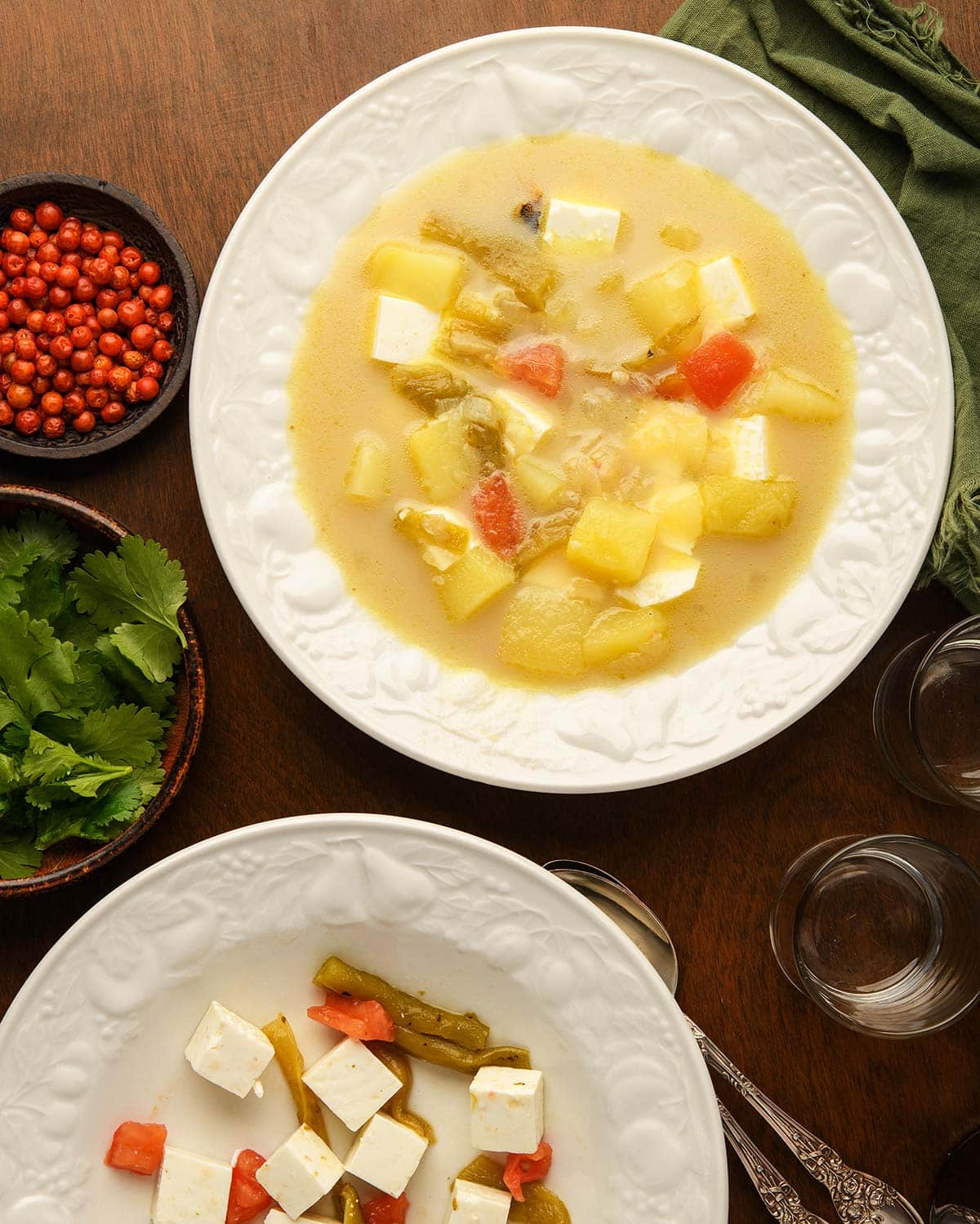 There are two ways to serve the soup: All from one pot, or a two-step where you put the cheese, and maybe the chiles and tomatoes in everyone's bowls, then ladle the sauce over that and serve.
Serving from one pot is easier, but unless you are going to eat up the whole pot right then and there, the cheese will begin to melt and you will be sad when you go to reheat your caldo de queso.
Doing the fancier "two step" is nicer, but a bit more fiddly. The cheese warms gently, and neither the roasted chiles nor the peeled tomatoes overcook.
Condiments
Caldo de queso is very mild. Soothing, even. So in typical Sonoran fashion, you spice things up by crushing chiltepin chiles over the soup.
Chiltepins are tiny orbs of fruity heat that punch you in the face, then leave. It's firecracker heat. They grow wild all over the Sonoran Desert, down to Sinaloa. Other kinds of wild chiles grow further east.
If you can't find chiltepins, dried arbol chiles are a great alternative. Or any small, hot pepper, like Thai.
Black pepper would be your go-to if you don't want things spicy.
Serve your caldo de queso alongside warm flour tortillas, or bread.
Making Ahead and Storage
Caldo de queso can be made in advance. Leave out the milk and cheese until you serve. The base broth, potatoes, onions, green chiles and tomato can sit in the fridge for a week.
When you reheat it, add milk to taste and then put cheese in everyone's bowls and pour the soup over it.
This does not freeze well.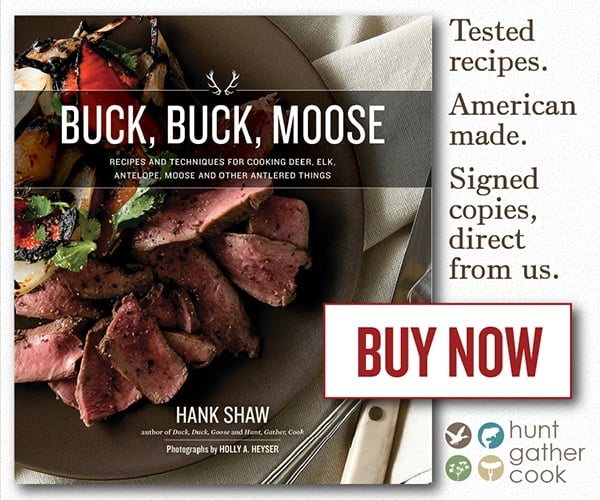 Other Sonoran Favorites
Caldo de queso is a great Sonoran soup, but there are several others, like gallina pinta or caldo de camaron, that you might like.
You can serve this soup alongside tacos al carbon or arrachera tacos for a Sonoran feast.
If you liked this recipe, please leave a ⭐️⭐️⭐️⭐️⭐️ rating and a comment below; I'd love to hear how everything went. If you're on Instagram, share a picture and tag me at huntgathercook.
Roast the chiles over a gas flame or broiler until the skin has blackened. Put them in a bowl and cover the bowl with a lid to steam for a few minutes, then peel and seed the peppers and cut into strips.

EASIER WAY: Use canned or frozen pre-roasted green chiles. This is what I do.

In a heavy, lidded pot heat the butter or oil over medium-high heat and sauté the onions until wilted, but not browned. Add the potatoes and broth and bring to a simmer. Cook until the potatoes are tender, about 15 to 20 minutes.

Slice an "X" in the base of each Roma tomato and drop it in the soup. About a minute later, fish the tomatoes out and peel them; the "X" makes them easier to peel. Discard the skins, and diced the tomatoes, discarding the seeds.

When the potatoes are done, add the tomatoes and strips of green chile, and the milk. Let this simmer a minute or two. Put the diced cheese in everyone's bowls and ladle the soup over them. Serve with chiltepin chiles or black pepper over top, and with flour tortillas or bread alongside.
Calories: 334kcal | Carbohydrates: 12g | Protein: 20g | Fat: 24g | Saturated Fat: 13g | Polyunsaturated Fat: 1g | Monounsaturated Fat: 6g | Trans Fat: 1g | Cholesterol: 65mg | Sodium: 803mg | Potassium: 448mg | Fiber: 2g | Sugar: 6g | Vitamin A: 1074IU | Vitamin C: 11mg | Calcium: 471mg | Iron: 1mg
Nutrition information is automatically calculated, so should only be used as an approximation.
Source link: https://honest-food.net/caldo-de-queso-recipe/ by Hank Shaw at honest-food.net