This is a simple recipe for cranberry sausage stuffing that has lots of variations depending on what you have on hand. Sausage, sage, stale bread, nuts and dried berries are the stars. You can vary the meat, bread, nuts, and berries, as you'll see below.
I have no idea why people don't make stuffing all year long. It is endlessly versatile, tasty and crazy easy to make. And, for those of us who work with wild foods, super easy to "wild up" with what you've gathered.
In this cranberry sausage stuffing, for example, I used venison sausage and dried lingonberries — cousins of cranberries — as well as wild hazel nuts and some wild mushooms; birch boletes, to be specific.
Stuffing, or dressing, as this should technically be called because it's not cooked inside of a bird, is essentially a casserole based on some sort of starch — rice, bread, cornbread, etc. — with fun and delicious things added to it, in this case cranberries and sausage.
Each thing you add should scratch a taster's itch: Bread for starch and heft, sausage and mushrooms for savoriness, sage and parsley for herbal zing, hazel nuts for crunch, and cranberries for sweetness and tang.
All of this makes the sum greater than the parts. Sausage cranberry stuffing is one of my mainstay stuffings; the other being my wild mushroom stuffing, which I usually do with chanterelles.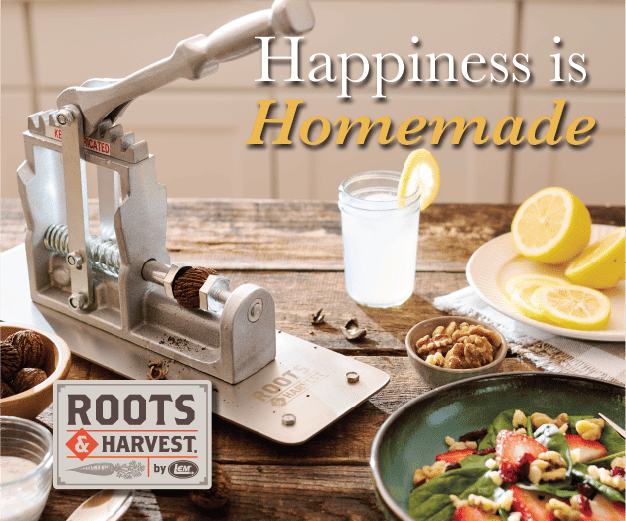 Cranberry Sausage Stuffing Jazz
OK, I love my recipe, but you can play around with it almost at will and it'll still be amazing. As I mentioned above, each variation scratches the same itch, so you should be fine.
Bread. I used stale rye bread because, well, I like rye, and I like how solid and hearty it is in stuffing. Any stale bread works, or you can use the premade stuffing cubes from the store. I would not use cornbread in this case, as it practically dissolves in stuffing, which gives you a very different effect.
Sausage. Go for it. Anything that makes you happy. You'll want it uncased. I used a simple venison sausage here, but a classic breakfast sausage works well, as would a sweet Italian sausage, a Sheboygan brat, Spanish butifarra, or even a pheasant sausage. It should be uncased, however. Pull the meat out of the casing if that's how it came.
Cranberries. Craisins, as dried cranberries are known, are a great sweet-tart combo. But any dried berry that does this works, like lingonberries, wild blueberries, dried raspberries, currants or gooseberries. Cranberries are just the easiest to get.
Mushrooms. I used dried birch boletes, but any fresh or dried mushroom works here. Yes, any edible mushroom will add something, but I prefer a handful of savory dried mushrooms to play back-up to everything else; they're the star in my mushroom stuffing.
Herbs. Sage is the classic Thanksgiving herb, but rosemary is nice, too, as are parsley, winter or summer savory, marjoram or even oregano.
Nuts. I really like using wild hazel nuts, which are small and flavorful, but regular hazel nuts (filberts) work fine, and walnuts and pecans are, arguably, even better. Pine nuts are fun, too.
To Egg or Not to Egg?
I like my cranberry sausage stuffing to be well bound, so I beat two eggs up and stir them in before baking. This lets you cut the stuffing and serve in chunks. An unbound stuffing tends to crumble. Still good, just different.
Another style issue is soft or chewy dressing. I am in the chewy camp. I don't like my stuffing wet and squishy. So I use less broth than many other recipes. If you like a more cohesive, wet stuffing, double the amount of broth.
Finally, I like to toast my bread before adding to the cranberry sausage stuffing. This keeps things chewy and interesting, especially with the bread crusts. If you're in the soft camp, remove crusts and don't toast. You also shouldn't need to toast the premade stuffing bread cubes.
Serving and Storing
Pretty sure I don't have to tell you how to serve stuffing: Alongside the main course, whether it's a turkey or something else.
But I've eaten leftover stuffing cold out of the fridge, reheated with eggs and/or rice, and, since I am in the "egg camp" so my stuffing holds its shape, leftover cranberry sausage stuffing is amazing fried in butter later. You're welcome…
As for storage, you can make the dressing a day or two ahead if you want, and it will keep a week, covered, in the fridge. I've never tried freezing stuffing but I don't see any reason you couldn't.
If you liked this recipe, please leave a ⭐️⭐️⭐️⭐️⭐️ rating and a comment below; I'd love to hear how everything went. If you're on Instagram, share a picture and tag me at huntgathercook.
Preheat the oven to 350°F. Set the bread cubes in one layer on a baking sheet and toast for 20 minutes, or until nicely browned. Keep the oven on. NOTE: This step is not needed if you are using premade stuffing cubes.

Pour boiling water over the dried mushrooms and let them rehydrate. Chop roughly and save the water.

Brown the sausage and onion in a pan, using some of the butter if the sausage is not overly fatty. Add salt to taste (you might not need it), then the sage and parsley. Turn off the heat and let cool.

Put the toasted bread, rehydrated mushrooms, sausage and onion, nuts and dried fruit in a bowl and mix well. Add up to 1 cup of the mushroom soaking water, and up to 2 cups of the stock, depending on how wet you like your stuffing; I add a total of 2 cups of liquid.

Grind pepper into the mixture, then mix in the beaten eggs. Move all this into a casserole: I use a 10×10 Pyrex casserole. Pack it in tight if you want to be able to cut it into chunks later. Cover and bake at 350°F for 30 minutes, then uncover and cook another 20 minutes, or until the top is pretty and browned.
If you are using lingonberries, don't use more than 1/2 cup because they are very, very tart. You can use up to 1 full cup of other berries.
If you decide to use fresh mushrooms, go with 1/2 pound and cook them with the sausage and onion. 
Calories: 467kcal | Carbohydrates: 80g | Protein: 19g | Fat: 8g | Saturated Fat: 2g | Polyunsaturated Fat: 3g | Monounsaturated Fat: 2g | Trans Fat: 0.04g | Cholesterol: 41mg | Sodium: 735mg | Potassium: 342mg | Fiber: 7g | Sugar: 15g | Vitamin A: 221IU | Vitamin C: 4mg | Calcium: 210mg | Iron: 6mg
Nutrition information is automatically calculated, so should only be used as an approximation.
Source link: https://honest-food.net/cranberry-sausage-stuffing-recipe/ by Hank Shaw at honest-food.net